Creative Anniversary Gifts
Long lasting love deserves only the best creative anniversary gifts that celebrate and symbolize the growth and fantastic romance between two people!
Take a minute to sign up for the free newsletter! You'll receive exclusive coupons, last minute deals, and fresh new ideas for upcoming holidays!

Share with your Friends!
Every year is a unique accomplishment of growth where cherished love takes many journeys through both highs and lows.
The bond created and the sacrifice a couple make together are a rewarding and powerful expression of that love!
Marriage is not a commitment. It's a celebration of loving someone so much you want to spend your days intertwining and building a new life and family together.
Whether you are looking for ideas for your significant other or a special couple in your life...
Here are some inspirations for presents that are a toast to love and will reflect the incomparible qualities of a special relationship.
Romantic
| | |
| --- | --- |
| | If you are shopping for the love of your life, romantic presents that showcase your love are guaranteed to melt their heart... |
If you really want to send them over the moon, give them more than just a gift!
Experiences like a picnic, vacation, or even something as simple as a bubble bath are great ways to ignite sparks...

Milestone

Is this year celebrating a milestone wedding anniversary?
Check out these creative anniversary gifts chosen with extra significance for an extra momentous occasion:
Symbolic
For almost every year, there are traditional anniversary gifts and modern anniversary gifts that make choosing a present with extra significance easy!

An abundance of fun anniversary flowers and anniversary stones are also beautifully symbolic!
These types of creative anniversary gifts are completely optional, but they are a great way to brainstorm an interesting and meaningful present!
For an extra touch, use the symbolism to create beautiful metaphors and give poetic life to your card message!
Whether you are looking for your partner or friend or family, symbolic wedding anniversary gifts by year are the perfect place to start your search for the perfect anniversary present!
Unique & Creative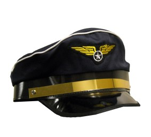 Want to do something extra extraordinary? Fun experiences or presents that are unexpectedly memorable are great ways to make it a year they will never forget...
Flowers

Anniversary flowers are not only romantic meaningful gifts, but they have special meaning behind the specific flower designated for each year.
Get creative!
Besides gorgeous fresh flowers, everything from crystal flowers, paintings of flowers, and flower jewelry to flower bed sheets and clothing make wonderful gifts.
* Don't forget to add a card with the symbolic meaning of the flower and how it pertains to your love!
Gemstones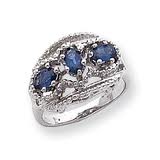 Anniversary stones are a romantic reflection of a relationship's growth and strength.
Stunning jewelry and watches make for some of the most lasting and meaningful presents.
Inexpensive & Homemade


If you are on a budget, there is no reason this year can't still be special!
You will be amazed at how many ways you can turn an inexpensive or homemade idea into a unique and creative present that won't go unnoticed...
...and won't break the bank!
Back to Top
Creative Anniversary Gifts > Gift Ideas Muse

Want all the lastest and
greatest gift ideas?


Take a minute to sign up for the free newsletter! You'll receive exclusive coupons, last minute deals, and fresh new ideas for upcoming holidays!
Share YOUR ideas and stories here!
If you have pictures to go along with your story, that is even better! Feel free to include them with your submission

(Please note: If you submit more than one image, each appears as a thumbnail image in the submission. Each thumbnail is clickable, to show it as a larger image. )