Homemade Birthday Gifts
You can still inspire great amounts of joy with homemade birthday gifts…
Take a minute to sign up for the free newsletter! You'll receive exclusive coupons, last minute deals, and fresh new ideas for upcoming holidays!

Share with your Friends!
Don't let a tight budget prevent you from celebrating the birthday of someone you care about!
t's not even about money though. Sometimes making a gift yourself is more meaningful and has a much stronger heartfelt impact.
With a little creativity, you can make a memorable gift yourself that will have a personal touch and be an expression of love or friendship they will never forget!
(If you don't have time to make something yourself, check out these inexpensive birthday gifts for a present that will still be special without costing a fortune!)
Top Homemade
Birthday Gifts


* Art
Create a special piece of art for them. The ideas are endless…. try a painting, a collage, a sculpture, jewelry, etc.


* Breakfast in Bed
Surprise the birthday boy or girl with breakfast in bed of all their favorite foods!

* Cookie Bouquet
A bouquet of their favorite yummy cookies is a delicious treat they will love!


* Coupon Booklet
Create a booklet of coupons where you offer services you will do to help them out! Think about their needs and come up with specific ideas that will make their life easier, such as doing their chores or helping them with a school project if you are teenagers…or if you are a little older, try ideas like cleaning their house or watching their kids so they can have a night out on the town.


* Letters & Poems
Write a letter or poem for the birthday boy or girl from your heart expressing how he or she has impacted your life in positive ways. Tell them all the reasons why you love them and write stories from your favorite memories together. You can even create a piece of art where you incorporate the message!


* Memory Box
Find a beautiful box and fill it with pictures, momentos, keepsakes, and sentimental items you've collected from all your favorite memories and take the special birthday boy or girl on a trip down memory lane. Memory boxes are homemade birthday gifts that are priceless.

* Mixtape
Never underestimate the power of the mixtape. Create a mix of songs that are meaningful between the two of you and will bring memories to mind…or simply put together songs that remind you of them or a list of your favorite songs.


* Notes in a Jar
Find a cool jar and fill it with little notes. You can choose a theme for your notes like memories you have shared, dreams & wishes, inspirational messages, inspirational ideas (walk in the park, visit the spa), coupons (chores, neck massage, clean their car, mow their lawn), all the reasons you are grateful for them in your life, or puzzle pieces.


* Origami Flowers
Learn how to make origami and create a bouquet of origami flowers or animals.


* Scavenger Hunt
Put the birthday boy or girl on the hunt for a secret surprise. Leave a trail of surprises with each new clue!


* Scrapbook
Try to gather all your sentimental items, such as favorite movie stubs, concert tickets, vacation receipts, etc., and photos from the last year and create a scrapbook documenting your relationship.


* Song
Even if you're not a musician, the effort and thought you put into your own song and personal performance will create a memory and make them feel extra special! Original songs are homemade birthday gifts that will stay in their heart forever.

Back to Top
Homemade Romantic Ideas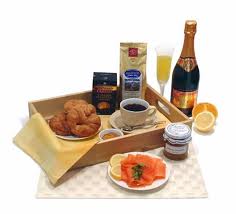 You can ignite sincere flames of love by creating your own romantic birthday gifts! Even something as simple as writing a love note on an old pillow case with a sharpie and leaving it as a surprise can spark expressions of love!

Don't overlook the power of experiences as romantic birthday ideas that will stay with them forever as a cherished memory! Picnics, bubble baths, and private dance parties can turn an ordinary birthday into a passionate adventure!

Back to Top
Homemade Birthday Gifts > Gift Ideas Muse

Want all the lastest and
greatest gift ideas?


Take a minute to sign up for the free newsletter! You'll receive exclusive coupons, last minute deals, and fresh new ideas for upcoming holidays!
Share YOUR ideas and stories here!
If you have pictures to go along with your story, that is even better! Feel free to include them with your submission

(Please note: If you submit more than one image, each appears as a thumbnail image in the submission. Each thumbnail is clickable, to show it as a larger image. )