Best Friend Birthday Gift Ideas
It's serious business coming up with best friend birthday gift ideas!
No one knows you like they do. And no one knows them like you do. Your deepest darkest secrets. Your biggest fears. Your highest visions and dreams.
Take a minute to sign up for the free newsletter! You'll receive exclusive coupons, last minute deals, and fresh new ideas for upcoming holidays!

Share with your Friends!
Your best friend deserves only the best for their birthday!
Are you looking to find something to express your admiration and gratitude for this person being in your life?
Or perhaps you want to take them on a trip down memory lane... or even better, plan a fun adventure where you create new memories together?
If you want to present them with something extraordinary, you will find many best friend birthday gift ideas here to inspire you no matter what your budget!
Best friends are a unique relationship. Choose best friend birthday gift ideas that reflect how special they are to you!

Top Gifts




* Birthstones
Jewelry and gifts inspired by the symbolic birthstone color of the birthday boy or girl's birth month have extra significance and lasting appeal. For a female friend, everything from rings, earrings, necklaces, and bracelets to jewelry boxes dripping with her birthstone will be extra special! For a male friend, a money clip or bracelet with his birthstone will be an unexpectedly cool surprise!

*Fragrance
Their favorite perfume or cologne is a great gift! It's a sweet extravagance they will be delighted they didn't have to buy for themselves this time around!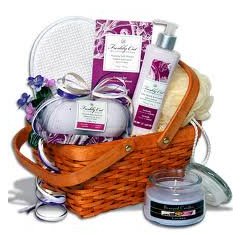 * Gift Baskets
Gift baskets are easy ways to give something you know they will love. Choose a basket filled with items themed around something they would enjoy...
...like a spa, movies, coffee, food and wine, or golf themed basket.

* Gift Cards
Some people are hard to buy for. It may not be as exciting as something tangible, but a gift card to their favorite clothing shop, electronics store, or restaurant is a gift you can't go wrong it. Have it personalized or make it a personalized photo gift card and wrap it in an unsuspecting way to make it more significant!

* Gag Gifts
A silly gag gift is always fun if your friend has a great sense of humor! Choose from funny-t-shirts, drinking hats, beer belts, and so much more!

* Home Entertaining
You can find a variety of home entertaining items that are perfect best friend birthday gift ideas for someone who likes to casually entertain or have theme parties.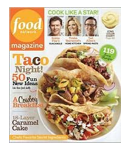 * Magazine Subscription
Choose a magazine based on their hobbies or interests and get them a free year subscription!
...you can find a magazine for everything from home improvement, home decor, photography, painting, crafts, poetry, and pottery to fashion, yoga, sports, dirt biking, basketball, travel, and so much more!

* Music or Movie Posters
If your friend has a favorite band or movie, you can't go wrong with a cool framed music or movie poster for their wall!

* Music or Movie T-shirt
A t-shirt with images of their favorite band or movie is also a great gift...
...especially if you pair it with the bands CD, concert tickets, the movie DVD, or a special viewing of their favorite movie on a big screen.

* Personalized Gifts
The best personalized gifts are often thoughtful and meaningful choices like keepsakes, jewelry, and photo frames...
...but humorous and practical gifts like t-shirts, coffee mugs, license plates, and gag gifts are always fun too!


* Spa Gifts
Everybody, no matter what age, loves to be pampered. Get them a day at the spa, a spa gift basket, or bubble bath gifts that will make them feel refreshed and ready for the next year of adventure!

* Throw Blanket
Throw blankets are nice best friend birthday gift idas that your friend may need but were not going to buy for themselves anytime soon. Choose a personalized afghan to make it extra special!

* Wine Gifts
If your friend is of age and a wine lover, they make it super easy to find something they would love and enjoy! Everything from wine gift baskets to a nice bottle of wine from the year they were born, a Wine of the Month Club Membership, a wine class, or a wine tasting experience will be wonderful surprises! You can also choose accessories, such as a unique wine holder, wine tote, cork screw, or wine stoppers, etc and have them personalized for an extra touch!
Back to Top

Friend Theme



You can't go wrong with friend theme gifts to not only celebrate their life, but also express how much you cherish your friendship! You could honestly take anything and have it personalized or engraved to make it a friend theme, but here are some specific ideas to get you started...


* Best Friend Shirts
Have shirts made for you both to wear that incorporate either a special saying or quote you share, a favorite band you both love, or a picture of the two of you.

* Friendship Jewelry
You can find fun necklaces, bracelets, earrings, watches, etc. all with a friends theme that are perfect best friend birthday gift ideas!

* Personalized Glass or Mug
A glass or mug with a personalized picture of the two of you or with a picture of their pet is a fun and practical gift your friend will cherish and use all the time!

* Photo Frame
Frame a great picture of the two of you! Make a homemade frame or find a cool one and have it a personalized into a unique photo gift!
Back to Top

Fashion




* Apparel
You likely know your best friend's fashion sense as well as they do. Surprise them with best friend birthday gift ideas that reflect their personal style... but perhaps something they wouldn't usually buy for themselves. Or take them on a shopping spree and spend the day hanging out and helping them find something you know they will love!


* Bags and Accessories
A cool new bag, whether it's a hand bag, computer bag, travel carry-on, book bag, shopping bag, or purse... is a great gift they will use all the time!

* Handkerchiefs, Bandanas, Scarves
You can get creative with a personalized handkerchief or a colorful bandana. Scarves are always popular gift items because they are practical as well as fashionable!

Back to Top

Sports



* Branded Sport Team Apparel and Items
Besides apparel like t-shirts and sweatshirts for a sports team, everything from blankets to mugs and bags with their favorite team's logo branded on it are perfect best friend birthday gift ideas for the sports lover! Don't forget about sports memorabilia from their favorite sport, team, or player too!


* Sports Gear or Apparel
If they play sports... sports gear, sports bags, practice wear, and game accessories are best friend birthday gift ideas they will go nuts over! You can also make them a gift basket geared around a favorite sport like football, baseball, basketball, or golf!


* Workout Accessories
If our best friend is into fitness, workout clothes or a new pedometer/barometer are not only fantastic gifts, but they are practical too!

Back to Top

Experiential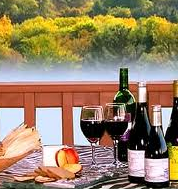 * An Unforgettable Experience
A really amazing adventure is truly a gift that will stay with them forever. Choose from something relaxing like brunch on a yacht or a sunset sailing cruise... or something exciting like bungee jumping, sky-diving, river rafting, or kayaking!

* Night Out on the Town
Treat your best friend to a suspense filled night out on the town full of surprises and adventure! Pick some places where you have had some memorable experiences together and stroll down memory lane, or turn it into a scavenger hunt where they have to find or do something at each new location!

* Reservations
Plan a night out as an experiential gift for the future and present it with a creative and artistic print out of the reservation or itinerary! There are lots of fun places to choose from... everything from the zoo, music concerts, sports games, and theme parks to wine tastings, museums, and observatories will create memories to last a lifetime!

* Special Surprise
If your friend is very social or enjoys experiences, how about throwing them a surprise party or taking them on a surprise weekend trip?

* Tickets
Choose an event your friend would love and purchase tickets. Be creative... you can buy tickets for everything from vacation flights, sports games, movies, plays, unique train rides, balloon rides, and music concerts to festivals that are specific to your best friend's interests and passions, such as a food, music, or arts festival.

Back to Top

Unique and Creative



* Autographed Memorabilia
If they have a favorite movie star or sports hero, have a piece of memorabilia autographed with a personal message for your best friend!

* Bonsai Tree
Bonsai plants are beautiful best friend birthday gift ideas that convey a peaceful and everlasting message.


* One Large Gift of Many Small Gifts
Giving a gift of many small presents that each represent a year they have been a live is a cool and unique idea! If your friend is turning 16, give them 16 small gifts... 21, 21 small gifts... 30, 30 small gifts, etc. Get creative and throw in some really cool surprises like make-up, perfume or cologne, a video game or sporting events tickets.


* Paintings and Prints
Choose a painting or a framed print of a piece of art that will have special significance to your best friend, such as the image or a favorite flower or landscape.

*Personalized Cartoon
Personalized cartoons are fun best friend birthday gift ideas you and your bestie can share a laugh over!


* Stationary
If your best friend enjoys writing personal than you notes, owns a business, or likes to journal, etc.... stationary is a great idea! Choose some beautiful notecards with envelopes and have them personalized with their name or inspirational quotes and sayings.

Back to Top

Homemade



* Best Friend Poem
Write a poem for your best friend or find an inspiring best friends poem and turn it into a cool piece of art. Some homemade and artistic best friend birthday gift ideas are painting the poem onto wood, a rock, or a homemade frame... or making a collage around the poem on a poster.

* Best Friend Songs
Compile a list of all the best friend songs out there and blend them together with songs that are meaningful between the two of you and make your friend a mixtape! Mixtapes are meaningful and fun, yet cheap and easy best friend birthday gift ideas if you are on a budget!

* Coupon Booklet
Create a booklet of coupons where you offer servies you will do to help yout your friend. Think about their needs and come up with specific ideas that will make their life easier... such as doing their chores or helping them with a school project if you are teenagers... or if you are a little older, try ideas like cleaning their house or watching their children so they can have a night on the town.

* Quotes Book
Start documenting all the silly quotes and inside jokes you share. Compile a book that will have your friend's sides aching with laughter while reminiscing over all the memories and stories you created together!


* Scrapbook
Gather all your sentimental items, such as favorite movie stubs, concert tickets, vacation receipts, etc., and photos from all your years together as best friends and create a scrapbook documenting your relationship!


* Time Capsule
Create a detailed time capsule about the year they were born and all their miletstone years until now. For example, give them an ipod or CD of all the popular songs from the year they were born and the #1 songs from each significant year in their lives since. You could also make a scrapbook or poster collage with all the big news and pop culture from those years!
Back to Top
Best Friend Birthday Gift Ideas > Gift Ideas Muse

Want all the lastest and
greatest gift ideas?


Take a minute to sign up for the free newsletter! You'll receive exclusive coupons, last minute deals, and fresh new ideas for upcoming holidays!
Share YOUR ideas and stories here!
If you have pictures to go along with your story, that is even better! Feel free to include them with your submission

(Please note: If you submit more than one image, each appears as a thumbnail image in the submission. Each thumbnail is clickable, to show it as a larger image. )